To me, having a conscious closet means you are mindful of your spending habits and are intentional with the clothing you buy – having clothes that you not only feel good in but about, too. In my closet you will find brands like Everlane – my favorite! They are ethical, sustainable, affordable, and adorable 😉 You'll also find brands like Target and Old Navy. And you know what? I love those pieces just the same!

Earlier this year, I wrote about Proud Purchases, stressing some important considerations like being mindful of clothing waste, spending habits, and ethical practices. In light of my reflection on black and white thinking, I wanted to offer a softer guide, using those same concepts, to maintain a conscious closet – no matter where you shop.
First, Check In
It is soo tempting to jump on sales emails and scoop up the cute things you see on Instagram, but ask yourself if you really *need* it. Really wanting something is okay, too, but what do you have that you love already? Think about what you can do with the money you save – have a nice dinner out, invest in your home, or just put it in the bank!

Nothing wrong with a little shopping, but it's important to reduce our consumption in general. Many companies and brands destroy unsold products, which goes on top of what we get rid of on our own. Our planet can't keep up with it all.

Second Hand
So you've decided that you are in the market for a little somethin' somethin' – cool! Before you grab up a new piece, see if you can thrift! I seriously love Poshmark. You can search new with tags (if you want), sort by color, brand – really, whatever you're on the hunt for. There's also eBay, local thrift shops, or even plan a swap with your gal pals! Most of my favorite pieces are ones that I got second hand like the gently used Toms booties from Poshmark, cozy sweaters from one of my besties, or the LBD from a thrift store down the road.

Thrifts are also a great place to look for trendy pieces, which is super handy since vintage styles are so popular! And all trends deserve an extra focus before buying anyway – is it something that you will wear more than once or twice? Do you even really like it? If not, you may want to reconsider.

I love the approach of "slow fashion" over "fast fashion" ~ as in, thinking about pieces that will last for the long term. I've shared some awesome tips on capsule wardrobes – what that means, the benefits and how to make it work for you!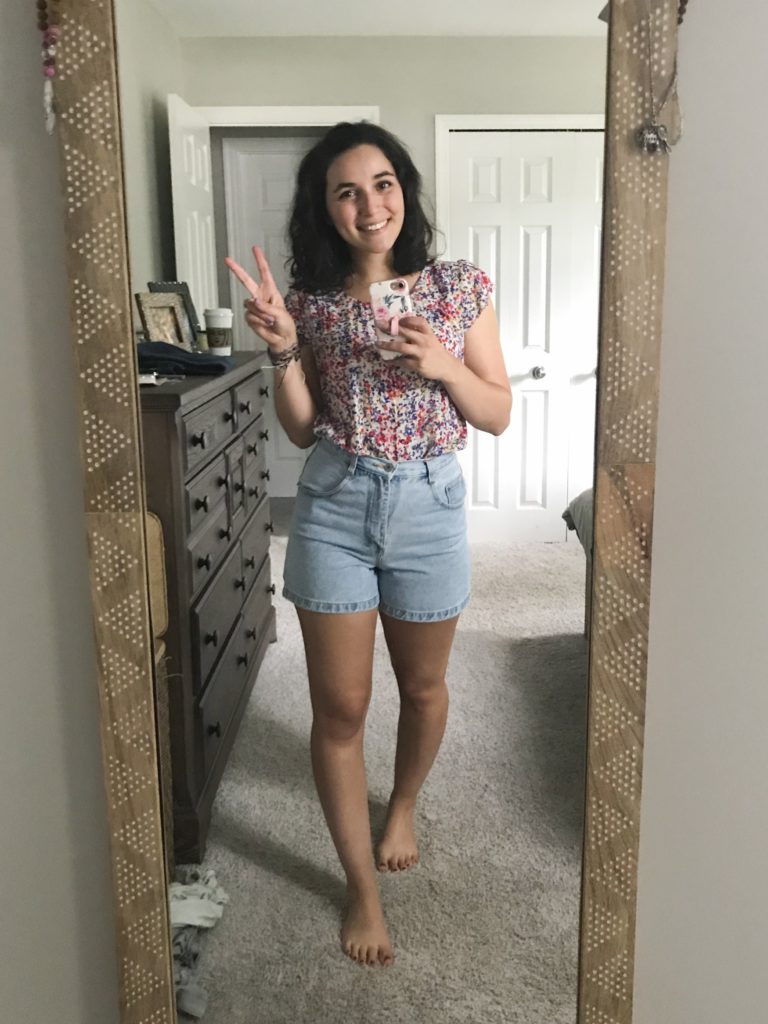 Buying New
Now maybe you've searched second hand and didn't find what you were looking for. That happens! Before you head on your way, spend a few minutes thinking about what makes you feel your best – you know, those pieces that you are just feelin' yourself in! Are you attracted to a certain fabric, color, style? Ask yourself the same questions about pieces you haven't felt great in. That way you have an idea of what to look for and what to avoid.

If you're at the store, try everything on. Give it a good look over – do you like the feel of it? Will it be difficult to wash? If you're shopping online, spend a little more time on the page – read reviews and the description of the product. Then sleep on it! Whatever you have your eye on isn't going anywhere, and if it does, it wasn't meant to be!

But do you LOVE it?
What I have learned most about changing my shopping habits (like from my college days where I was up to my eyeballs in credit card debt from various store cards – those kinds of habits! 😅) is this one key piece: do I actually LOVE this item?

Am I going to be excited to wear this or will it sit in my closet with the tags on?  Do I feel confident wearing this? We have all talked ourselves into that unshapely dress or scratchy sweater. Next time you're thinking "I really love this! Well… I would really love it if I just had the sleeves shortened/had it taken in/had it taken out *just a little bit!*, but maybe it's not so bad…" – just stop! Maybe you will have those adjustments made, and if you really love the item that much, then it could be worth it. But, we know that's probably not going to be the case, and there is a good chance it will spend more time hanging in the closet than being worn. So save those pennies for something you love so much you don't want to take it off!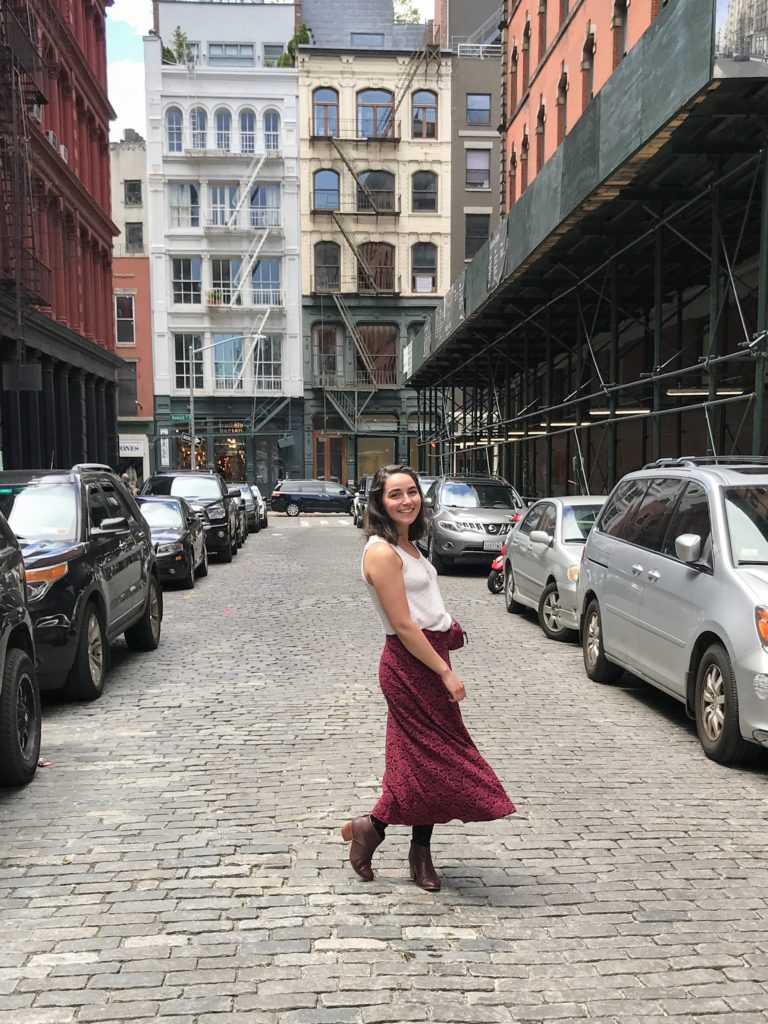 Investment Pieces
Another key lesson for me was to learn to seek value over the bottom line price. I dig a bit deeper into this concept under Proud Purchases, but essentially be honest with yourself on the quality of the clothing and how you plan to make it last. Maybe investing in a quality piece now is worth it so you won't have to replace it later.

We can be very mindful of our spending and save for some key investment pieces that I think are always worth it. IMO, I believe you will never regret investing in a quality pair of shoes, jacket, and pair of jeans (of course that meet the LOVE criteria above!).

Take Care
You've found the perfect addition to your wardrobe. It fits great, feels good, and is totally you! All that's left is to take great care of it. Sew loose seams, tend to rips or tears, be mindful of the detergent you use and hang dry when possible. We must stop thinking of clothing as being so disposable. Regardless of how much it cost or where you bought it, take care of it like you want it to last forever – it might just with your special TLC!