We love soup year round. It's so easy to make a big batch on Sunday and have for lunches throughout the week. That means going through a lot of veggie broth, and therefore a lot of those broth boxes that are hard to recycle.
We also eat a lot of vegetables, and I also noticed how much food we were tossing from our veggie scraps. And since we don't compost (yet), I wanted a way to extend the life of the vegetables before disposing.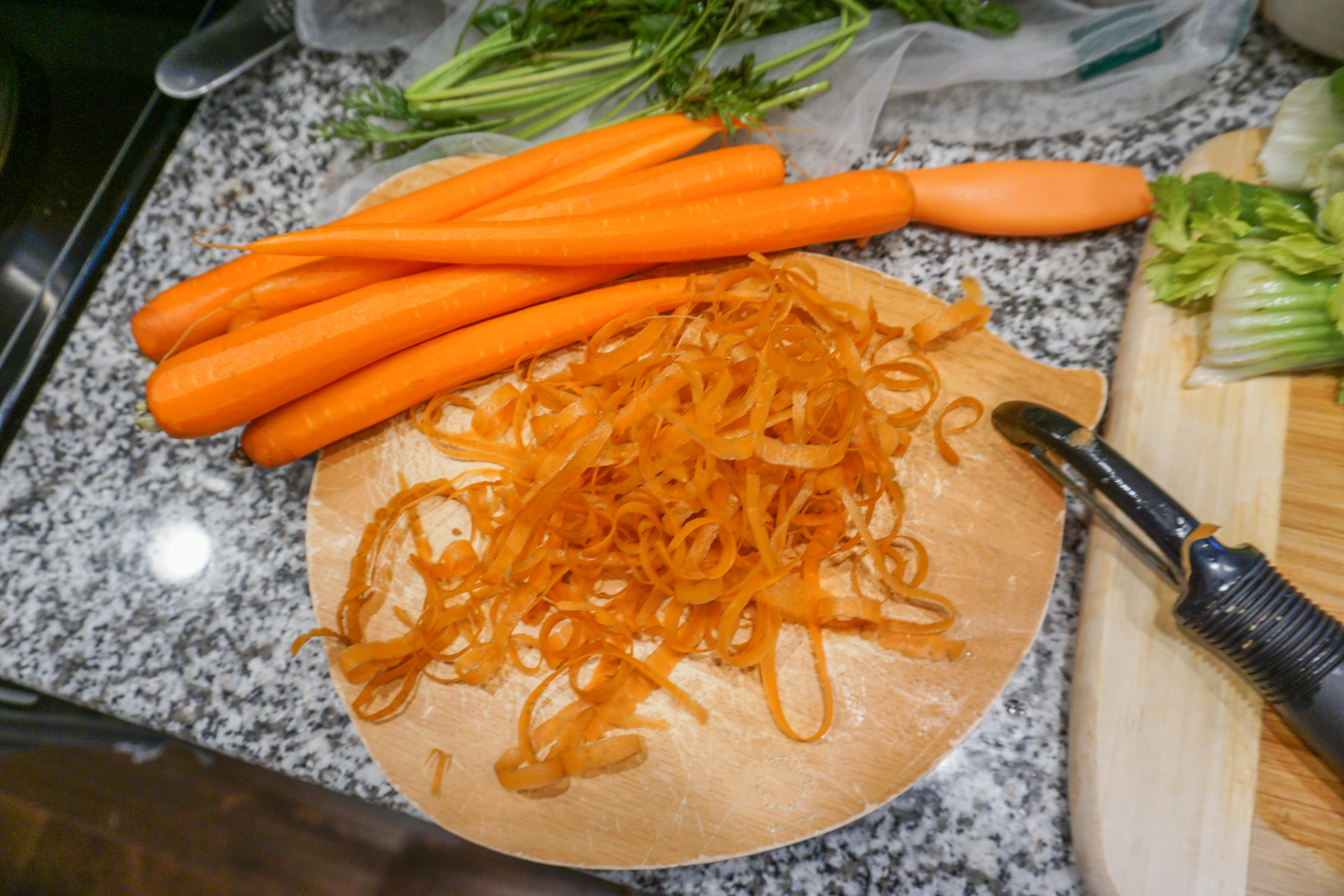 The perfect solution
Making our own veggie broth works out great! Not only does it save money, we get more out of the vegetables we've already purchased while reducing the waste of the broth box.
What you need
Of course, you will need some veggies to make this work! We've tried with all kinds, but usually end up with onions, carrots, and celery. This combo consistently comes out delicious, but every now and then we'll throw red or green pepper, which is good, too!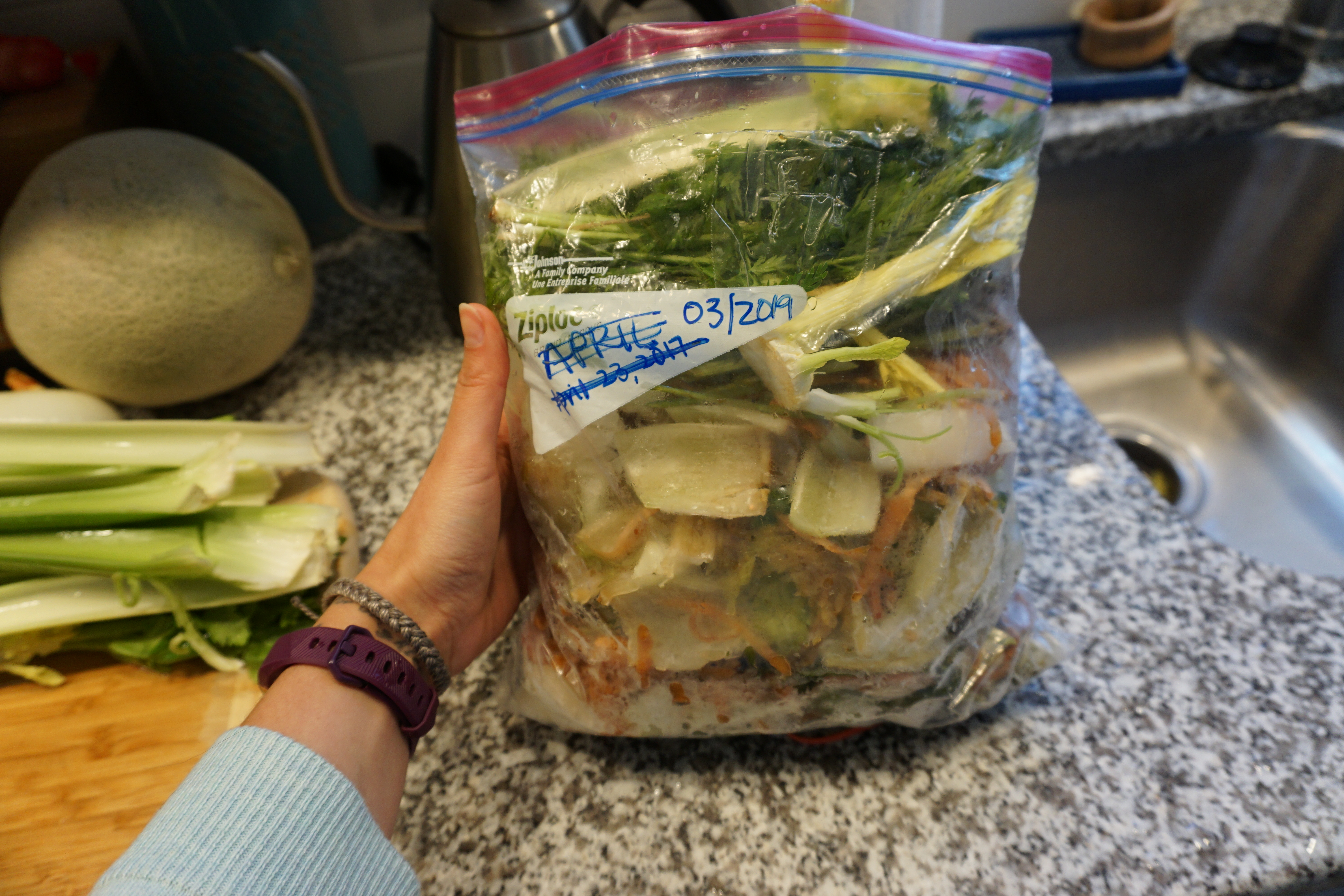 How to gather + store your scraps
When we started doing this a couple years ago, we still had plastic ziplocks for the scraps and keep in the freezer. We still rinse and reuse the same ziplocks, but you can also use a Stasher bag. I like to write the date on it for reference, but they last a very long time in the freezer – trust me, I forgot about a bag that got pushed in the back for like a year 😂
Collecting the scraps is easy. Essentially, keep anything that you would typically throw out. So the core of the onion, peeling from carrots, tops of celery – keep it all. Don't worry about how those pieces are chopped – just place them in your freezer bag. Once you fill the bag, you can make your broth!
Broth storage
The only other item you will need is something to store your broth in. A full gallon bag of scraps makes enough broth for two 64 oz mason jars.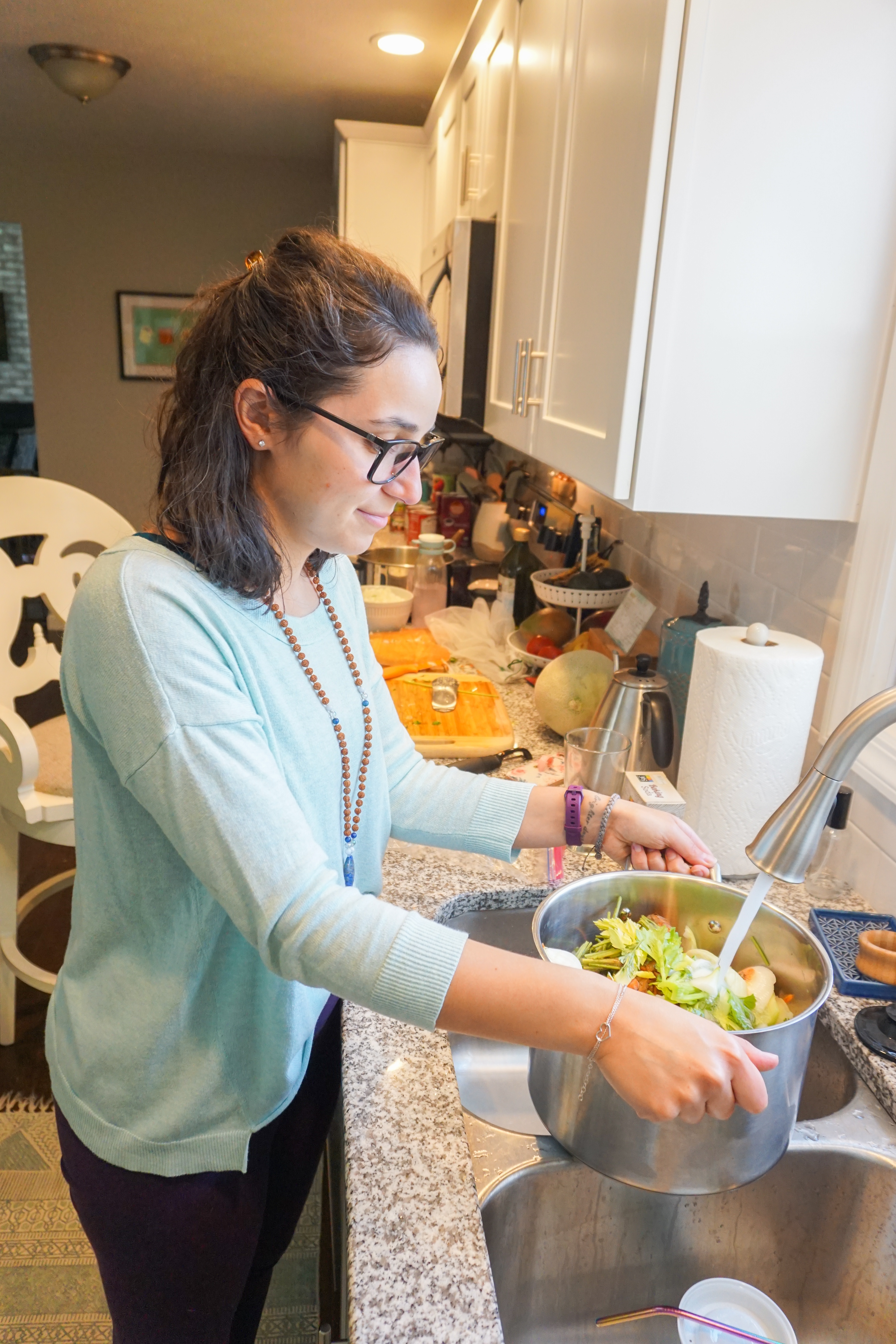 Making your broth
The hardest part is behind you – although placing scraps in a bag is not too hard 😉 The measurement of the spices will vary based on how many veggies you have (and water you use), but you can play around with it to make your own. I've included what we use as a starting point, and we add more if the batch needs it.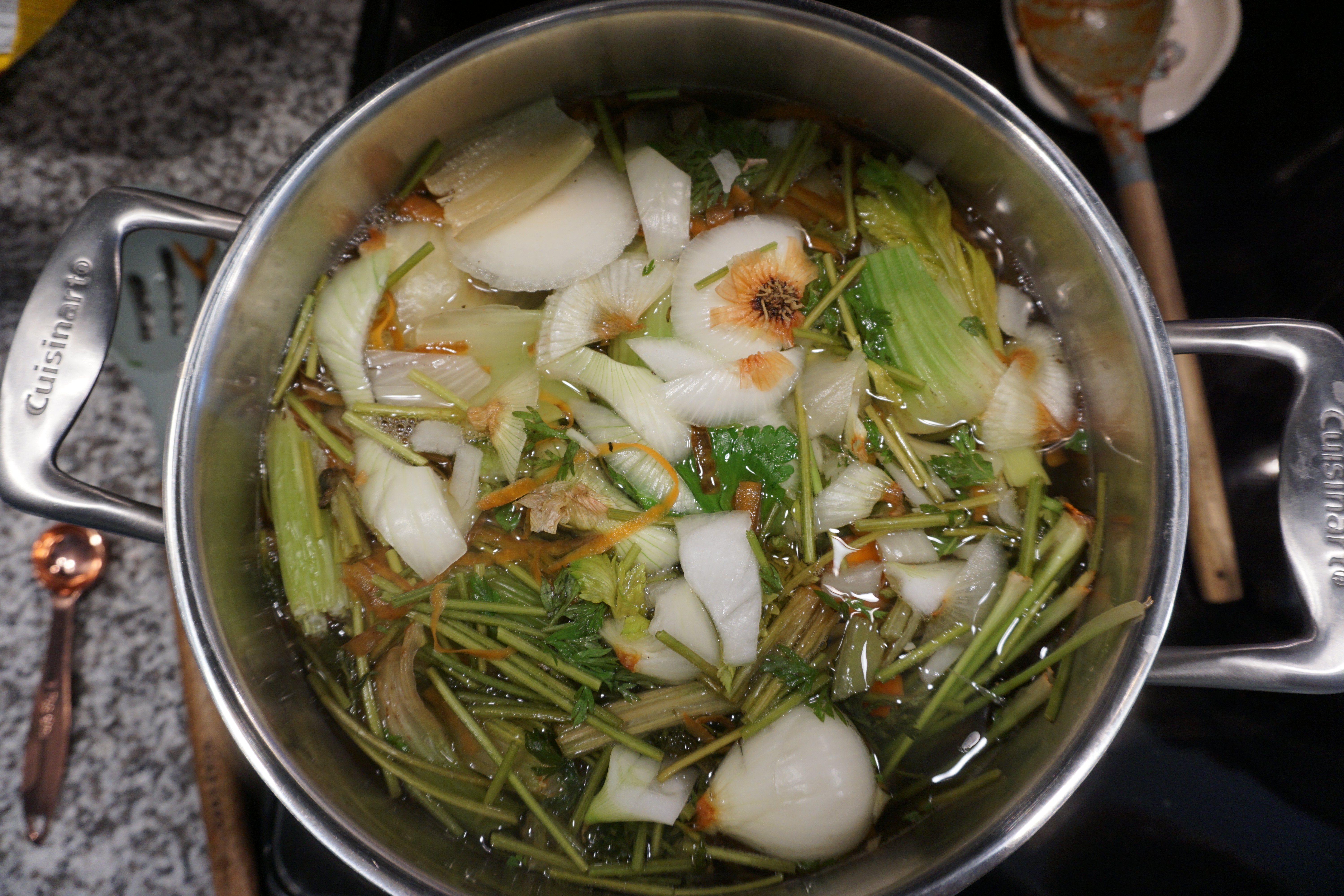 Ingredients
mix of veggie scraps like carrots, onion, celery
2 tsp salt; more to taste
1 tsp pepper; more to taste
1 tsp thyme
1.5 tsp parsley
*Measurement of spices can vary based on the amount of veggies you have.
Directions
Put veggies in large stock pot, fill with water until veggies are covered
Bring to simmer for at least 40 – 60 minutes
Using a slotted spoon, transfer veggies to bowl and discard or put into compost
Stir in S + P and other spices to taste
Store in refrigerator for up to a week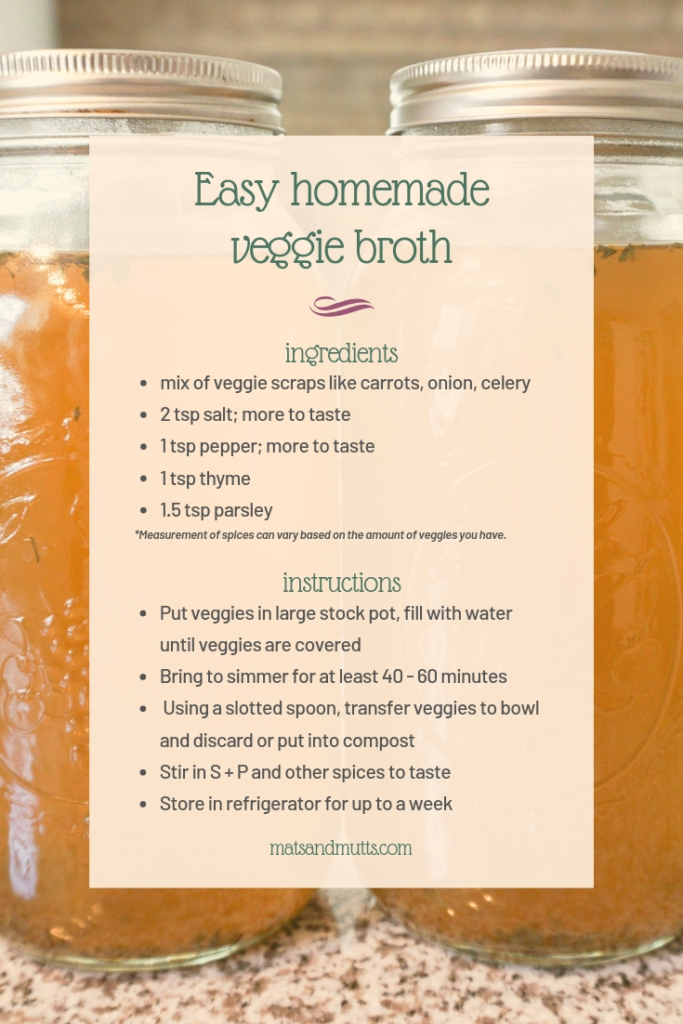 Enjoy!